What Are You Choosing?
David McLeod | April 14, 2020
We are presented with options in every single moment, and how we make our choice impacts our lives–and the lives … (Login to See More)
— Protected —
This content is visible only to logged in members.
Need An Account?
Get free access right HERE.
Related Posts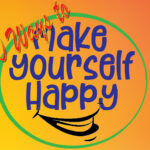 Looking for some innovative ways to tap into your innate ability to make yourself happy? …