Posts in Category:
Awareness
Everyone likes to make a difference in the world, and I'm sure you do too. Let's consider options and choose the most powerful way to do that.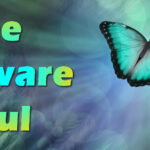 The Aware Soul
(Soul Empowerment Episode: Jan 14, 2020)
The inaugural episode of Soul Empowerment, in which we discuss what it means to be aware–from a soul perspective.