Posts in Category:
Relationship
We all find inspiration in other people who step into the fullness of who they really are. But real inspiration can be found right here…inside.
Compromise?
(Soul Memo Episode: Nov 2, 2020)
Compromise is a great way to find common ground during conflict resolution. But it never pays to compromise who you are.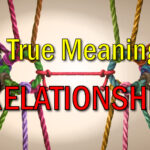 Relationship is much more than a connection and interaction between people; it has a great deal of depth and meaning for your entire life.