Posts in Category:
Integrity
A Risk-Free Life
(Soul Memo Episode: Jan 4, 2021)
Risk avoidance can lead us to be stuck in our comfort zone. When we understand that choice always brings risk, we can welcome it as a part of life.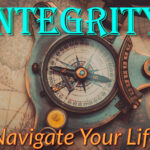 While a purpose helps you to know where to go, integrity is like a powerful internal GPS system that helps you to stay on track in your life.